Martial Arts Gallery
by Kamikaze Prod.
Photos shot in Mimizan Beach (France) and Clermont Ferrand (France)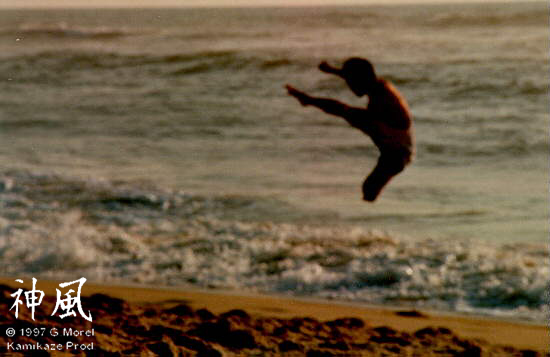 Jumping Back Spinning Kick
Ushiro Mawashi Tobi Geri
Twio Mandolio Chagi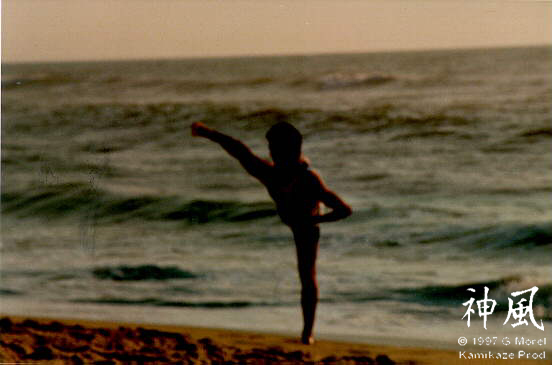 Side Kick
Yoko Geri
Yop Chagi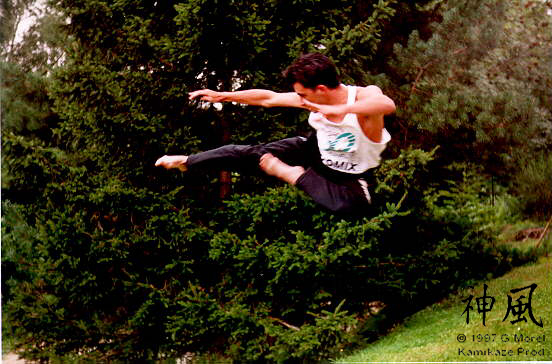 Jumping Side Kick
Yoko Tobi Geri
Twio Yop Chagi



'97 photos shot in Le Grand Crohot Beach (France) with Philippe Lasserre, Judo 3dan BB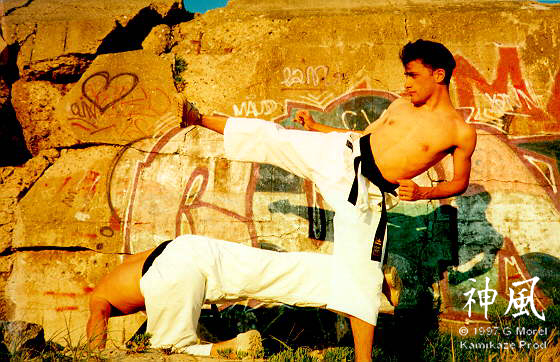 Back Spinning Sweep vs Side Kick
Ushiro Mawashi Barai / Yoko Geri
(if you know the Korean and Chinese names, please email me)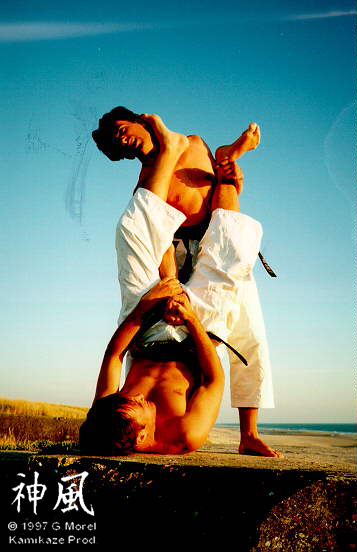 Armlock
Juji Gatame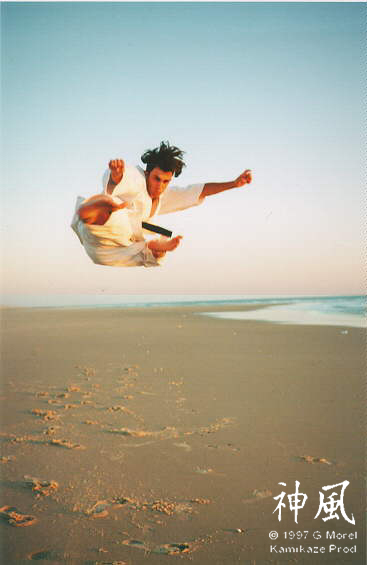 Jumping Side Kick
Yoko Tobi Geri
Twio Yop Chagi





Sept'98 photos shot in Shaolin Temple (China) other photos will come soon !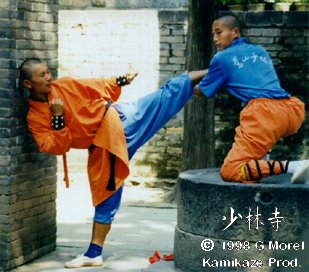 (if YOU know the word looking like ZAI? TUI for side kick in chinese, please email me)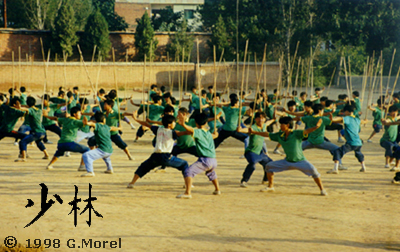 Groups trainings in forms are usual in Shaolin, and really impressive to watch !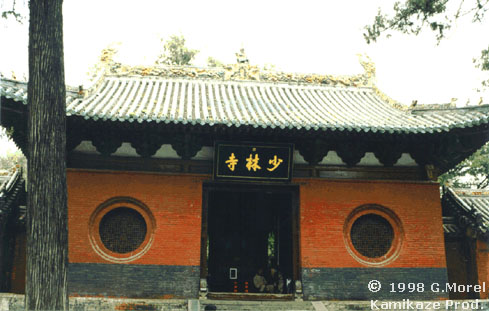 The very famous
Shaolin Temple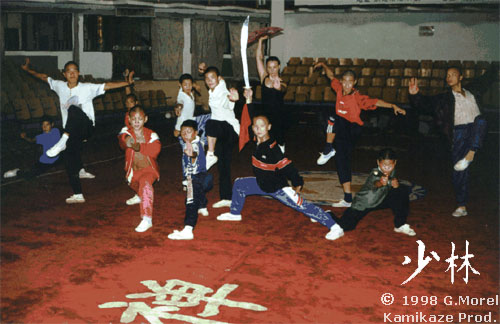 The Shaolin Wushu Kwan Demo Team trains everyday under very very competent instructors ! (thanks to Judy)
Ma Kaiyi, Kung Fu instructor in Dali - China (August 98)
Pierre Damoiseau, Karate and Tai Chi Chuan teacher in Clermont Ferrand - France
Scans from the book The Making Of Enter The Dragon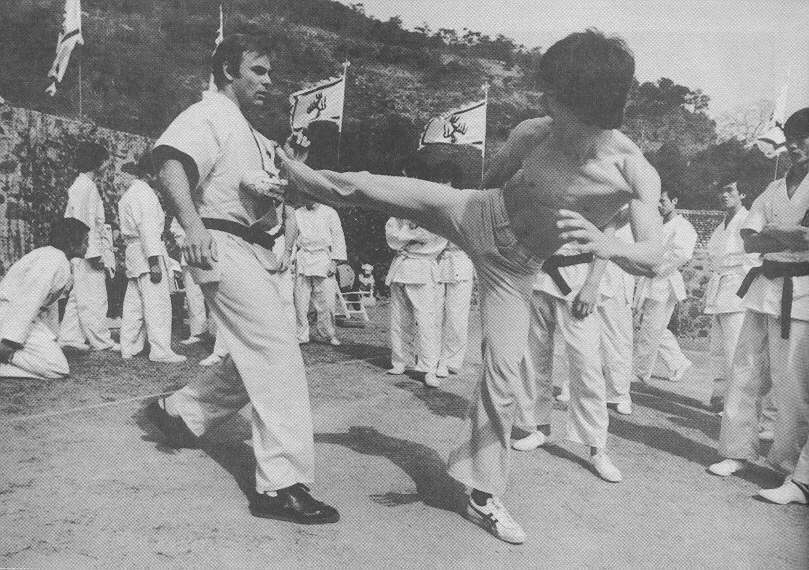 Side Kick to John Saxon (rehearsal)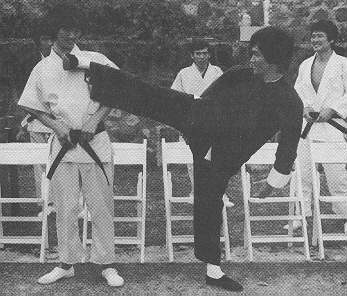 Side Kick to a cameo (rehearsal)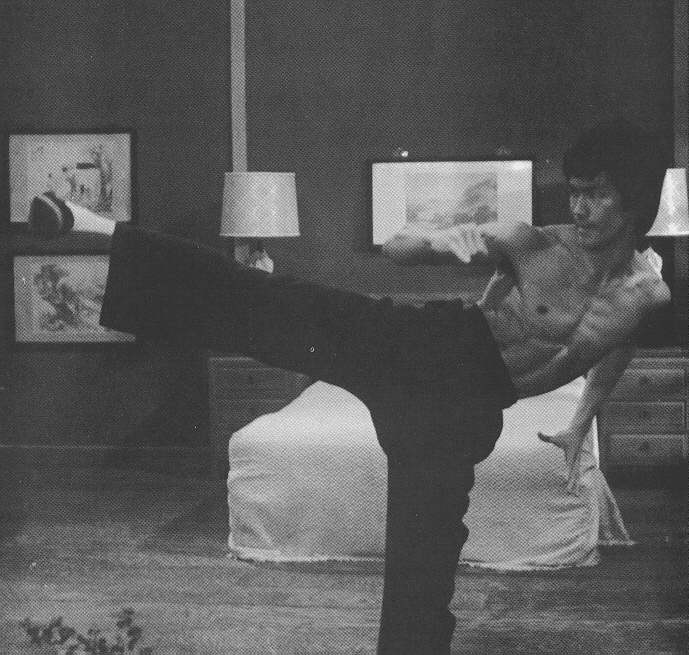 Training in his room, scene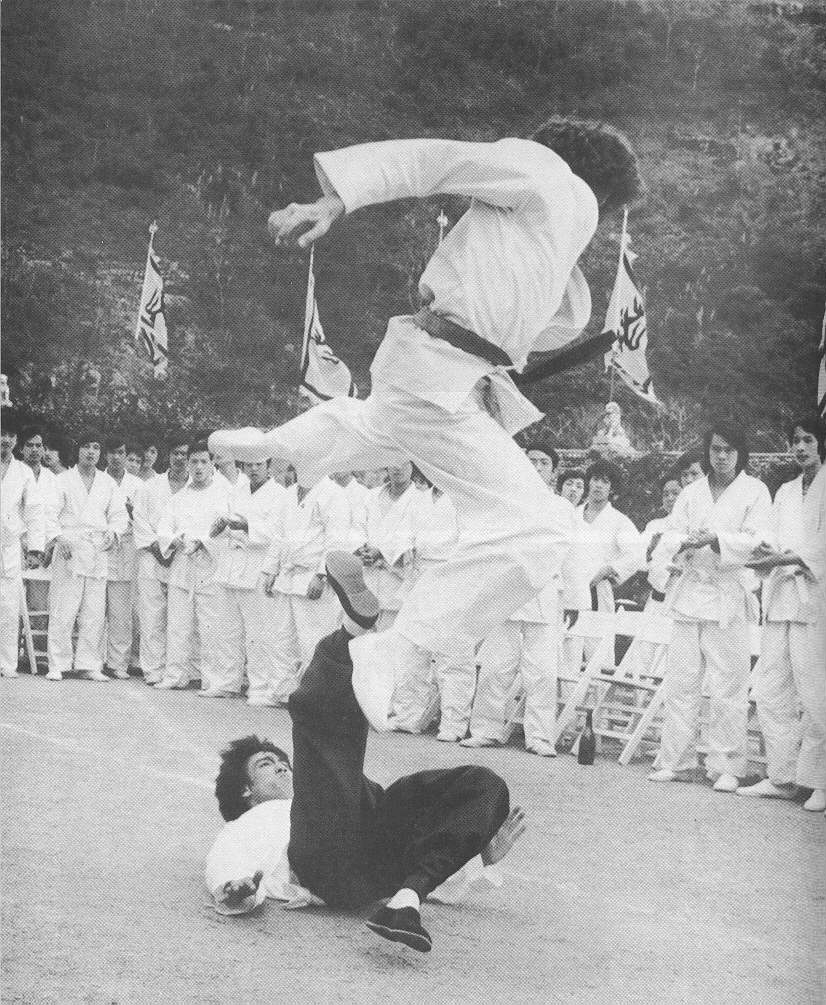 Ground Kick to Bob Wall
---
Audioclips, Videoclips...
---
Copyrights
See Homepage.
The scans are the property of The Making Of Enter The Dragon book publisher or author who can ask for removing.

---
[Homepage] [Martial] [Essays] [Gallery] [JKD] [Christophe Pinna]
[M.A. List] [Sentai] [Links] [Help Me] [Contact]
Kamikaze Productions